vicky leanne johnson


** a message for all who visit my angels site and light
candles for her ,thankyou ever so much ,i have had
computer probs getting on this memory of sites and also
have limited time now as im not broadband ,please
know i carry your angels in my heart and remember
them with love xxxx**




THIS MEMORIAL WEBSITE WAS
CREATED IN LOVING MEMORY
OF
A DARLING DAUGHTER ,
SISTER ,MUM
& GRANDDAUGHTER
Vicky Leanne Johnson
Sudden Adult Death
The Silent Killer !!


Young, bubbly mum Vicky Johnson


died without warning on a seaside holiday.


This is the sad story of a family torn in two by the sudden, unexpected death of a much-loved mum, daughter, sister and partner,
on what should have been her first family holiday with her little girl.


Shannon Marie was just five months old when she lost her happy, carefree mum,
Vicky Johnson, a victim of Sudden Death Syndrome at the age of 20. They were just one day into their holiday in Whitby.

Says her mum, Jackie: "Vicky's was a strange death because there was nothing to explain it.

"People ask, 'How did she die?" I say of SADS, she collapsed. People can't grasp that. We can't explain that either. A fatal arrhymthmia of the heart. You can see in their faces they just don't understand. 'Oh, is it like cot death in babies?' Well yes, it comes under the umbrella of that. It was such a sudden blow. Vicky was always so bubbly, full of energy.

She had blood pressure problems during pregnancy but she was as fit as anyone. She never complained of the signs that can sometimes present themselves – blacking out, dizziness. We had never even heard of the condition until her death."


Experts estimate that four to eight young people die suddenly each week in the UK of cardiac abnormalities.

Sudden Death Syndrome is an umbrella term used for the many different causes of cardiac arrest in young people.

Conditions include thickening or abnormal structure of the heart muscle and irregularities of the electrical impulse that upset the natural rhythm of the heart.

What is doubly saddening to the family is that the cause of Vicky's death is hereditary. Shannon, now nearly 4 years old, stands a 50-50 chance of having the condition also, as do other immediate members of the family. All are awaiting screening and expert medical checks. To date, only the baby has an appointment to see a paediatrician at Pinderfields Hospital.

Vicky died on August 31st 2003 at 7.20 pm. She collapsed shortly before, while pushing Shannon's buggy on the way from a game of pool with her partner Richard and members of his family. She would have been 21 on February 19th. 2004

"It will be a hard date to get through," says Jackie. "They came to our house the day before they went on holiday. Vicky was so excited. They were staying in a cottage in a cobbled street. There was talk of them going up the steps to the Abbey, but she didn't was to go up because she had a bit of a headache. So they were going to play pool.

"A she pushed the buggy she turned to Richard to say she felt dizzy. He asked if she wanted to sit down but she said she'd be OK. Shortly afterwards she said she didn't feel good and fell.

"Richard rang me on the mobile and said she'd fainted. An ambulance had been called; I asked if she'd been overdoing it. Then the ambulance came and I asked him to ring back. Instead I rang him to see if she had come round. He said no.

"He was very agitated, very upset. He told me they were tubing her. I thought they don't do that if you faint. Everything was going through my head.

"I had to frantically find the number for Whitby Hospital. It was a nightmare. She must have arrived by the time I got through. I spoke to the sister. She said could we get there as soon as possible. I told her we were at least two hours away. She said Vicky had been brought in because she collapsed and they were working on her.
I was hysterical by this time. "My husband and girls had gone up to the horses to make sure they were fed. I was on my own. the Sister was called away and a nurse took the phone. I said 'Please don't tell me we are going to lose her.' I was standing there screaming 'Please fight Vicky".

They set off, Jackie; husband David, daughters Donna and Abbie. "We didn't know where we were going, where the hospital was. We were probably in the road for 10 minutes when my mobile rang. It was the hospital. We were asked if we could pull over, we couldn't we were on the motorway and there was no hard shoulder.

"David was out of his mind. The doctor said 'I'm sorry to have to tell you but we lost the fight.' I begged him to carry on trying to resuscitate. He said he couldn't because the length of time they'd been trying was longer than they would normally have done and there was no response, no signs from her. "I just felt numb, I screamed. I couldn't take it in. I thought: 'No, they haven't got the right one, not Vicky, its someone else.'

"When we arrived at the hospital I wished we hadn't. We were met by staff. Richard and his mum and dad were there. I thought 'it must be Vicky otherwise why would they be crying?' The sister took us in to see Vicky. Seeing the curtain around her was the most horrendous sight I'd ever seen because I knew what was behind there.

"She pulled the curtain back. My little girl was just lying there. It was the most horrendous, horrible feeling. I just expected her to wake up, like she was asleep.

"Then the doctor came in who had tried to save her. He said they'd given her injections to thin the blood but she'd already gone into cardiac arrest when she came in. They didn't know why she had fainted, arrested and died. That would be answered with the post mortem.

"This however was inconclusive so Vicky's death had to go to inquest.

"It was on December 5th. We had a long wait jut not knowing. Vicky's body was released because there was no foul play. She was brought to the Chapel of Rest in Alverthorpe, Wakefield, near the family home. Her funeral was on September 11th at St Paul's Church –
the awful date of the plane crashes, now a disaster for me also.


"The inquest was in Scarborough.
The journey was just like the one we had to do when she died. I was absolutely drained. It was like reliving Vicky's death again. We had to just sit there and listen to the pathologist go through his findings. It was a traumatic time. I couldn't keep up with a lot of it. I felt ill myself. I felt like I would pass out. I tried to shut everything out. I didn't want to hear it basically.

"The cause of death was put down as SADS. With Shannon just five months old at the time of Vicky's death, we asked if it was hereditary. The pathologist said he thought it wasn't. It was a bit of a relief. At least it couldn't be passed on to Shannon.

"When we later learned differently, I felt physically sick. I was shaking. I found the website or CRY, Cardiac Risk in the Young. I left a hysterical message for them to please contact me. I was so distraught I had to speak to someone.

"As it was a Sunday and an answerphone, my call was returned the next day. Through their counselling service I was put in touch with another mum whose daughter had died of SADS, aged 14. It helps when you know of other cases and don't feel you are the only one going through this pain.

Christmas was quiet. "I wouldn't have had one had it not been for the babies (Jackie and David's eldest daughter Emma, also had a young child, Caitlin).

"It was Shannon's first Christmas and I know Vicky was really looking forward to it. We took her to see Santa and tried to get through it day by day. Luckily for us, it came and went quickly. "We are all struggling with Vicky's death in different ways. I get up, I feel awful and it seems to get worse.
I believe there are different stages of grief. Initially it is complete shock. Now I'm depressed. I just potter and feel ever so down. I feel slightly better towards the end of the day but then its time for bed.

"David mentally felt he wanted to give in. He's always been a hard working man. All our lives we have just tried to raise the girls as best we could. They too are devastated, as is Richard and his family.

"Everything was fine. Life was going well. We had holidays planned. We were happy about our grandchildren. We had a future.

"Vicky was such a good mum. Nothing fazed her not even Shannon's crying stage. That's what makes it so sad because she's never got to see the best bits that are to come.

"As a family we show miniature horses. Vicky's death has shocked the showing world. She was so well known and liked. There are going to be some shows this year in her memory. We are trying to raise as much money as possible for CRY.


Vicky 2nd birthday





these are two txts ,the last words i had off my sweet vicky

she was on holiday and had only arrived on the 30th aug

Mam how r u hope ur ok! Im not bad- suns out! Just had sum donuts-yum. Shans bin good so far.gunu go 4 sum food! Luv u. Txt u l8r
dated 30th august 17.47 pm

Yes just got txts! Were fine!shans bin up sinse 6.just had dinner+now looking round! Wot u up 2? R U ok? Hows evri1? Luv u
dated 31st aug 12.46 pm...
vicky collapsed around 6hrs after this txt and was pronounced dead at 7.20 pm..

just cannot grasp this
..never will

xxxxxxxxxxxxxxxxxxxxxxxxxxxx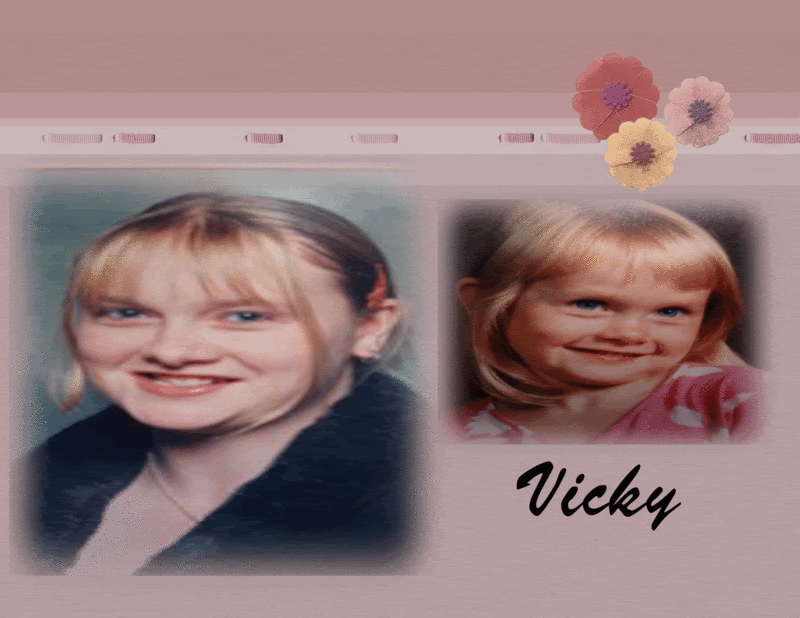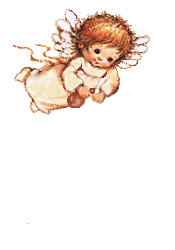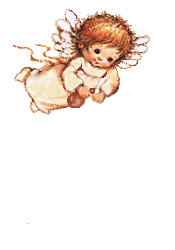 my sweet dad trevor who left us 25th aug 83
he lies head to head with his sweet
granddaughter vicky ,whom he knew for just
6mths before he died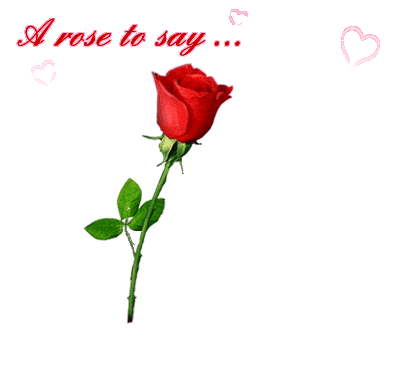 sweet vicky approx 3 and half












vicky my sweetheart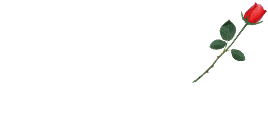 please take time to light a candle for vicky
and maybe leave a tribute or message
of love or condolence xxxx




VICKY LEANNE

was born on February 19th 1983

and passed away on August 31st 2003









REMEMBERED

FOREVER AND ETERNITY
We will remember her forever
THE SONGS THAT ON THIS TRIBUTE SITE, MOST WERE PLAYED AT VICKYS FUNERAL SERVICE WHICH WAS A VERY TOUCHING SERVICE

BRAVEHEART THEME
WAS PLAYED ON ENTERING THE CHURCH WITH VICKY

ETERNAL FLAME
WAS PLAYED AS RICHARDS (FIANCE)CHOICE.

THE FIRST TIME EVER I SAW YOUR FACE
WAS OUR SONG FOR VICKY, AS HOW I FELT THE FIRST TIME I EVER SAW HER WHEN BORN .

HEAVEN CANDLE LIGHT VERSION ,
WAS VICKYS SISTERS DONNA AND ABBIE'S CHOICE .

IF TOMORROW NEVER COMES, WAS A SONG VICKY LIKED.

MISSING YOU WAS CHOSE BY EMMA, VICKYS SISTER.

BRIGHT EYES WAS CHOSEN BY ME VICKYS MUM AS SHE LOVED THE FILM. WATERSHIP DOWN.

I WILL ALWAYS LOVE YOU WAS A SONG VICKY LOVED TO SING.

SOFT PLACE TO FALL WAS PLAYED AS WE LEFT THE CHURCH ,ANOTHER SONG VICKY LOVED TO SING



VICKY HAS THE MOST BEAUTIFUL ANGELIC VOICE SHE LOVED TO SING AND SHE SANG BEAUTIFULLY ,
I KNOW SHE WILL BE A SINGING ANGEL NOW UP IN HEAVEN XXXX



WAS SUCH A SWEET DARLING LITTLE GIRL

WHY DID MY SWEET GIRL HAVE TO GO??


This memorial website


was created

WITH LOVE & RESPECT